And the Winner is…
Congratulations to 398 Anthony's Mill Road in Bechtelsville for receiving the most votes in our first Holiday Light Tour!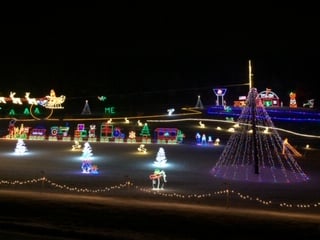 We also want to congratulate Sandy Moore of Pottstown for being the lucky voter selected to win a $50 gift card! A special thank you to everyone who participated in the holiday light tour. It was so fun to see everyone get in the holiday spirit!
We can't wait to host the holiday light tour contest again in 2020!
Holiday Light Tour Contest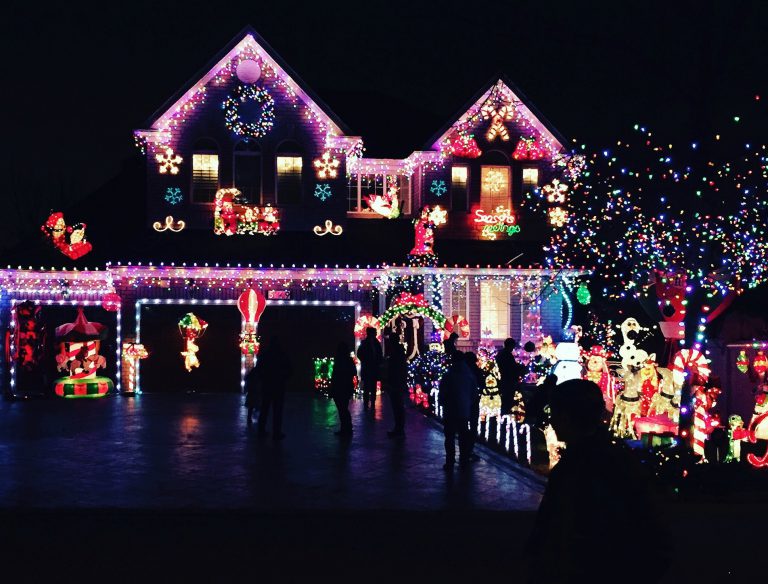 This winter Zuber Realty is sponsoring a holiday light tour in the Boyertown, Pottstown and Royersford areas. Participating homes will have their decorations up and lights on each evening December 10 to December 29 between 6 pm and 9 pm. Tour-goers will drive past the decorated homes on the tour and vote for their favorite. The winning home will receive a $100 gift card!
Light Tour Map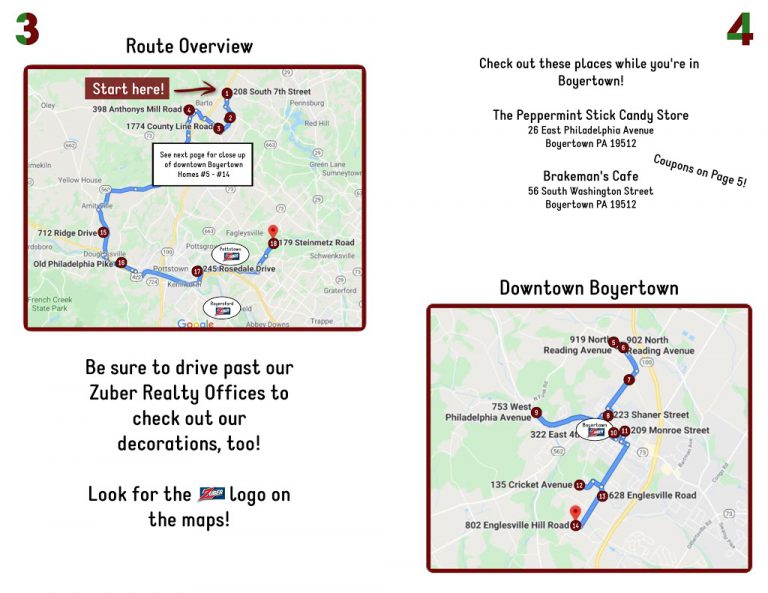 Stop by one of our offices to pick up a holiday light tour map and coupons for special offers from Boyertown businesses. You may visit the homes on the tour in any order, but here is our suggestion.
208 South 7th Street, Bally
65 Harvest Drive, Barto
1774 County Line Road, Barto
398 Anthony's Mill Road, Bechtelville
919 North Reading Avenue, Boyertown
902 North Reading Avenue, Boyertown
646A North Reading Avenue, Boyertown
223 Shaner Street, Boyertown
753 West Philadelphia Avenue, Boyertown
322 East 4th Street, Boyertown
209 North Monroe Street, Boyertown
135 Cricket Avenue, Boyertown
802 Englesville Hill Road, Boyertown
712 Ridge Drive, Douglassville
364 Old Philadelphia Pike, Douglassville
245 Rosedale Drive, Pottstown
179 Steinmetz Road, Schwenksville
Vote for Your Favorite
Pick up a ballot at one of our offices between December 10 and 29 to cast your vote. Each tour-goer gets one vote. Even if you have a family of four, each of you get your own vote! One lucky voter will be randomly selected to win a $50 gift card.
Ways to Vote
Vote online using the form at the bottom of the page.
Return your ballot to one of Zuber Realty office locations listed below.
Votes must be cast by January 2, 2020. The winner will be announced on January 6.
Our holiday light tour will definitely put you in the holiday spirit!
Office Locations
201 East Philadephia Ave, Boyertown
2117 East High St, Pottstown
384 N. Lewis Road, Royersford
Vote Online
Sorry. This form is no longer available.