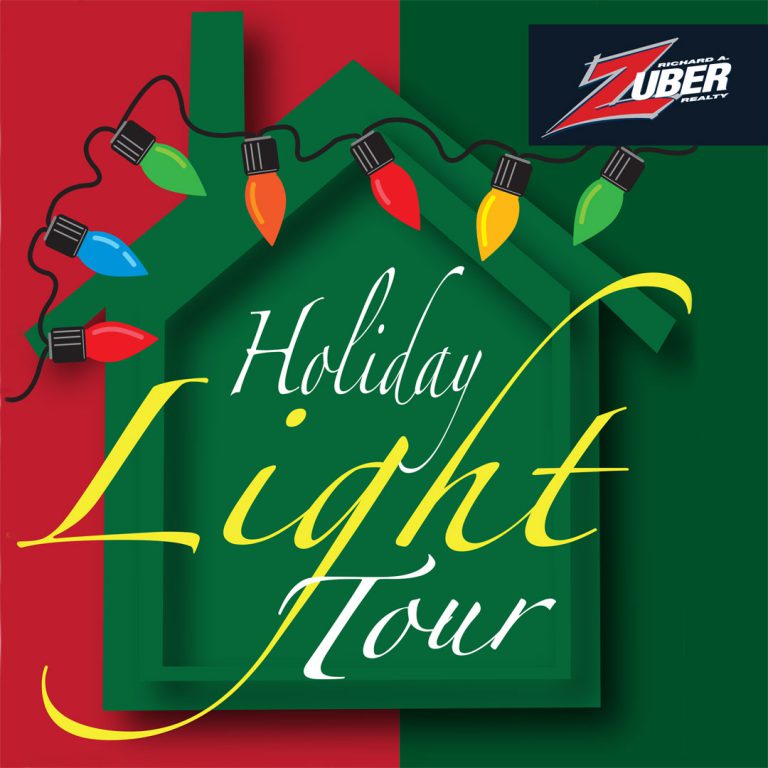 And the Winners Are…
Congratulations to the winners of our Holiday Light Tour!
Grand Prize: 135 Cricket Ave, Boyertown
True Meaning of Christmas: 116 College Street, Boyertown
Most Elegant: 1424 Orchard Lane, Boyertown
Best Theme: 1774 County Line Road, Barto
Most Animated: 1080 Oak Hill Road, Gilbertsville
Most Kid-Friendly: 208 S. 7th Street, Bally
We also want to congratulate Jessia Gladwin for being the lucky voter selected to win a $50 gift card! A special thank you to everyone who participated in the holiday light tour. It was fun to see everyone get in the holiday spirit!
Welcome to the Zuber Realty Holiday Light Tour
This winter Zuber Realty is sponsoring a holiday light tour in Boyertown and the surrounding area.  Participating homes will have their decorations up and lights on each evening December 10, 2020 through January 3, 2021 between 5 pm and 9 pm. Cruise past participating homes during this time slot to take a look and then vote for your favorites!
Each house will be marked with a yard sign. Please be courteous and simply DRIVE BY – do not pull into the driveway or drive on the yard. Have fun and happy holidays.
Tour Dates
See the Lights: December 10, 2020 – January 3, 2021 between 5 pm and 9 pm
Vote for your favorites: December 10, 2020 – January 6, 2021
Winners announced for homes and one lucky voter: January 8, 2021
2020 Light Tour Homes
Here are the homes on this year's tour:
North Route
208 S 7th Street, Bally
1774 County Line Rd, Barto

398 Anthony's Mill Road, Bechtelsville (Last year's winner – not eligible for votes)

1424 Orchard Lane, Boyertown
646A North Reading Ave, New Berlinville
1080 Oak Hill View Dr, Gilbertsville
Downtown Boyertown Route
643 E 4th Street, Boyertown
620 E. 4th Street, Boyertown
209 N Monroe Street, Boyertown
528 E Philadelphia Ave, Boyertown
135 Cricket Ave, Boyertown
644 Highland Ave, Boyertown
436 E. 3rd Street, Boyertown
223 Shaner Street, Boyertown
West Route
116 College Street, Boyertown
326 W Philadelphia Ave, Boyertown
753 West Philadelphia Ave, Boyertown
490 North Funk Road, Boyertown
2726 W Philadelphia Ave, Oley
Feeling Adventurous? Don't miss these homes!
179 Steinmetz Road, Schwenksville
364 Old Philadelphia Pike, Douglassville

Vote for Your Favorites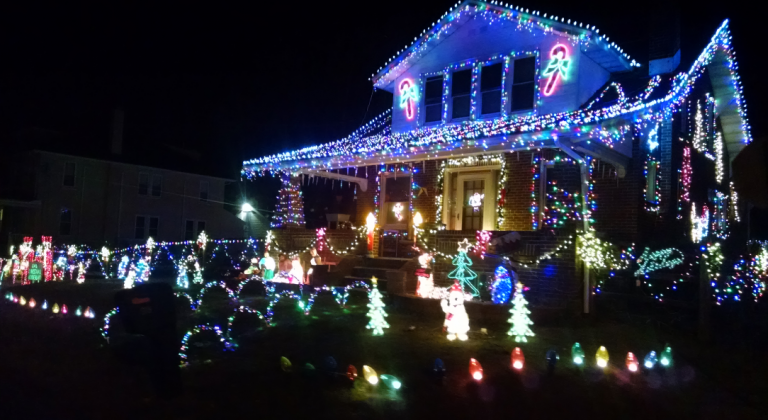 Pick up a ballot at one of our offices or vote online here (December 10 – January 6) to cast your votes for your favorite home in each category:
Grand Prize
True Meaning of Christmas
Most Elegant
Best Theme
Most Animated
Most Kid-Friendly
Each tour-goer gets one vote per category. Even if you have a family of four, each of you gets to vote! One lucky voter will be randomly selected to win a $50 gift card.
For the homes on tour, the grand prize is a $100 gift card for the winning home. Several prizes will be awarded for winners in each category.
Last year's winner at 398 Anthony's Mill Road in Bechtelsville will be on the tour as a special exhibition, but is not eligible for prizes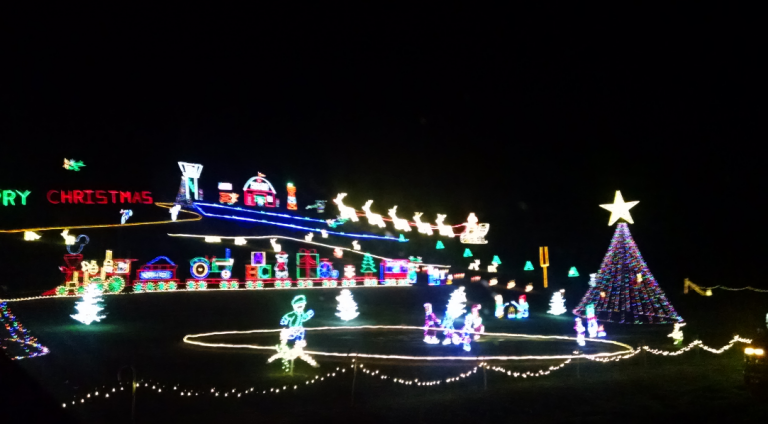 Cast Your Vote
Voting has ended