Five Offices Serving Six Counties
Zuber Realty serves Berks, Bucks, Chester, Lancaster, Lehigh, and Montgomery Counties through our offices in Boyertown, Pottstown, Morgantown, Royersford and Red Hill.
We are the largest independent real estate agency in the area
We know your neighborhood
We are experienced and knowledgeable
We include your property in multiple MLS services
Selling your home can be stressful, we want to give you the best possible experience. We give you our personal attention. Our experience and results provide constant referrals from satisfied customers.
We work for YOU… It's as simple as that!
Factors Affecting the Sale of Your Home
Timing
Competition
Price
Your Property
Financing
Economic Conditions
Marketing
Your Personalized Marketing Plan
We customize a plan for your property and market it through the following resources:
Multi-list exposure

Trend, serving Berks, Chester, Montgomery, Delaware and Bucks countines
Lancaster MLS
Lehigh MLS

Internet

Realtor.com
Zuber web site
Syndicated listings to other national real estate sites
YouTube

Video
Signage
Brochures and flyers
Social media
Open houses
Targeted Marketing and Specialty advertising
All of Zuber works for you

Caravan tours
Sales meetings
Company updates
Pricing Your Home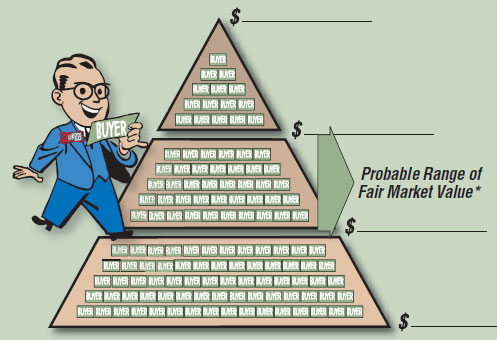 To determine the Fair Market Value of your home we:
Collect property data
Research properties which were sold in the last 6 – 12 months
Analyze property
Analyze sold properties
Analyze pending and active properties
Consider mortgage appraisal factors
Make comparison adjustments
Determine range of value
* Fair Market Value is THAT PRICE a ready, willing and able buyer will pay a ready, willing and able seller, the property having been on the market a reasonable period of time, and neither being under abnormal pressure.
This analysis has not been performed in accordance with the uniform standards of professional appraisal practice which require valuers to act unbiased, disinterested third parties with impartiality and independence and without accommodation of personal interest. It is not to be construed as an appraisal and may not be used as such for any purpose.
Who Is Involved?
Listing agent
Prospective buyers
Buyer agents
Inspectors (Home, Radon, Water, Termite)
Appraisers
Insurance agents
Closing agent
How Do We Make This Easier?
Tips on getting your property ready
Prepare materials
Implement your marketing plan
Contact you for showings
Communicate feedback from showings
Negotiate offers
Coordinate inspections
Coordinate mortgage process
Coordinate settlement
Prepare ALL necessary paperwork
Your Responsibilities
Prepare your house for sale
Be flexible about showing times
Make your property inviting during a showing
Understanding What's Involved
We ANSWER your questions.
Should I buy or sell first?
What are my financing options?
What type of loan best fits my situation?
How to reach an agreement?
Are there any required inspections?
What is title insurance?
What is the purpose of an attorney?
Next
Listing contract
Seller's disclosure
Negotiate agreement of sale
Inspections
Mortgage approval
Settlement date