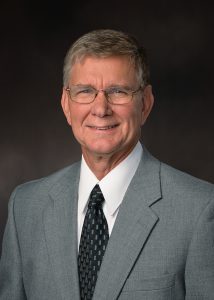 Lee Heffner was inspired to study real estate when his children started looking for homes to purchase—when the paperwork for a real estate transaction could be done on a single page.
Then, and now, Lee offers his best advice, eager to provide options and all available information, letting folks take their time to make an informed decision.
For many years in the automotive parts departments for several local car dealerships, customers relied on his understanding and knowledge of the inventory.
When a particular part wasn't available, Lee could offer options that resolved the issue and sometimes saved the customer time and money.
Today, his real estate clients rely on his experience to negotiate the challenging, often daunting, paperwork involved. And he'll offer suggestions and sometimes extra help to clients in touching up problem areas in their homes before listing their property.
But, he always provides understanding to allow folks the time to think about their decisions—making sure they're ready for what lies ahead—not rush them or pressure them in any way.
Community Service
Lee has made service to the Boyertown area his life's work. As a Jaycee, helping out with the annual Halloween Parade. As coordinator of the Daisy BB Gun program with the Boyertown Rod and Gun Club. As president of the Bally Lion's Club and consistory and committee member of the Falkner Swamp UCC Church.
Lee enjoys meeting different people and managing the assorted challenges provided through his work and public service, but he also knows there is life outside of the Boyertown area.
In camping trips throughout the United States or on his cruises to other countries and cultures—Russia and the Baltic area, Spain and Italy, the Caribbean and Panama, for example—he acquires a wealth of unique experiences and knowledge—as well as good times! (He's seen enough "gold" in his trip to Russia to last him a lifetime!)
Always eager to learn, Lee looks forward to using his knowledge and experience and to meeting new people wherever he goes!