With easy access to major routes, shopping, and affordable housing, Pottstown is a natural draw for new home buyers and investors alike. A variety of housing options are available in Pottstown's tree-lined streets—row homes, multi-family homes, single-family detached houses, and more. On the north end of Pottstown, you'll discover the green lawns and tall trees of the Rosedale neighborhood. Outside of town, you'll find luxurious renovated old farms with expansive acreage and views of rolling countryside.
Hometown Fun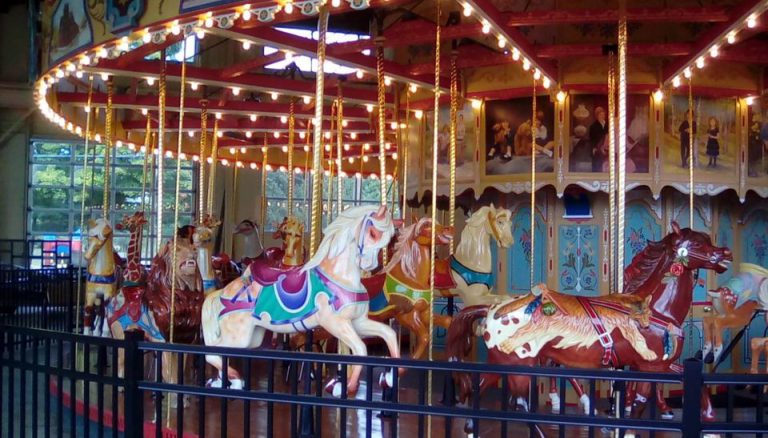 There is a lot to see and do in Pottstown and it's one of Montgomery County's fastest-growing tourist destinations. Take a historic train excursion on Colebrookedale Railroad, visit the historical site, Pottsgrove Manor, or be adventurous and go for a hot air balloon ride offered daily by the U.S. Hot Air Balloon team. The Carousel at Pottstown is the second oldest operating Philadelphia Toboggan Company wooden carousel in the United States. From October through June, enjoy a theatrical performance at Steel River Playhouse. The dining scene offers a variety of choices, including farm-to-table, authentic Caribbean food, fine Mexican cuisine, vegan, diners, and more.
Pottstown Schools
The Pottstown School District includes Pottstown high school and middle school as well as four elementary schools. The Owen J. Roberts School District serves some of the surrounding areas south of the Pottstown Borough. Private schooling is also available at:
Finally, if you're seeking to further your own education, Montgomery County Community College has a Pottstown campus.
Commuting From Pottstown
Pottstown is close to Route 422 which takes you east to Collegeville, a haven for pharmaceutical companies, as well as King of Prussia. Hop on 202 going south and you're in Malvern's corporate parks. Go west on Route 422 to the thriving business center of Reading. Route 100 runs from north to south through the Pottstown area taking you to Allentown to the north and West Chester to the south. There is also a bus service for Pottstown and the surrounding area that's operated by the Borough of Pottstown.
Nearby Shopping
Upland Square, Pottstown Plaza, and Coventry Mall offer convenient local shopping with major chains and local retailers. If you're looking for the best deals from your favorite brands, check out Philadelphia Premium Outlets just 15 minutes away in Limerick.
Pottstown Real Estate
Pottstown is an excellent place to get started with real estate. There are affordable options in Pottstown's eight neighborhoods. The median sales price in April 2022 was $252,000.
There are numerous older homes in Pottstown that were built when the borough was a hive of activity making iron and steel. Some well-worn residences may be in need of a facelift. If you're handy or know how to direct a renovation project, you can transform an older house into a home with all the modern conveniences, plus old-fashioned charm and character. Such homes often rent or sell quickly.