If you're looking for a home in a quiet, leafy suburb with easy access to major routes and good shopping and schools, it's time to check out homes in Pottsgrove. Upper Pottsgrove Township and Lower Pottsgrove Township, located in the northwestern corner of Montgomery County, have all of this!
Hometown Fun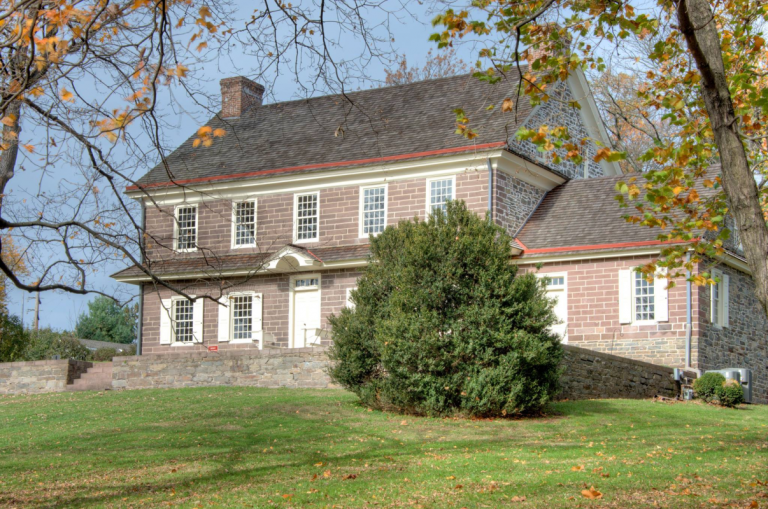 People in Pottsgrove believe in open space and areas that bring the community together. The map is dotted with parks with names that beckon you, including Ringing Rocks Park, Sanatoga Park, Heather Place Park, and Cherry Tree Park.
Ringing Rocks Park is renowned for its field of boulders, the largest of which are estimated to weigh around 25 tons. Bring a hammer and make the rocks ring! In the other parks, you'll find lakes, ponds, walking trails, soccer and baseball fields, pavilions, and playgrounds.
Althouse Arboretum is a fun place to visit with hiking trails, a children's forest trail, native plant garden, raised garden beds, two forest classrooms, and a low ropes course. The arboretum sponsors numerous children and community programs.
For history buffs, Pottsgrove Manor, the home of John Potts, a successful ironmaster, has been restored to reflect the lifestyle of the Potts family during the 18th century. Guided tours and special programs are offered throughout the year.
Pottsgrove Schools
Elementary schools in Pottsgrove include Ringing Rocks, West Pottsgrove, and Lower Pottsgrove. Students will progress to Pottsgrove Middle School and finally to Pottsgrove High School for grades 9-12. In addition, Western Montgomery County Technical Career Center in Limerick offers vocational and technical training.
Some of the private schools in the area include:
Wyndcroft School

offers kindergarten through 8th grade.

The Hill School

, a renowned, highly selective boarding school on a picturesque campus. The school is steeped in traditions, instills a strong honor code, and offers a high level of academic training, including Advanced Placement courses.

Saint Aloysius Parish School

rooted in a long tradition of Catholic faith education.
Of course, schooling is not just for youngsters. If you want to gain more education yourself, you'll be happy to discover that nearby Pottstown is the home of Montgomery County Community College's Western Campus.
Commuting from Pottsgrove
Pottsgrove provides easy commuting to many employment opportunities. It's just a short drive from Pottsgrove to Routes 422 and 100. If you want to go to Collegeville or King of Prussia just hop on 422 east. For Reading, go west on 422—all are within 20 miles of the Pottsgrove area. You can also reach either Allentown or West Chester on Route 100 in less than an hour.
Nearby Shopping
You never run short of opportunities to shop close to Pottsgrove. Main Street in Pottsgrove has businesses, medical facilities, and retail shopping within a short driving distance of each other. One of the newest shopping centers, the expansive Upland Square, features Best Buy, Target, Bed, Bath & Beyond, Giant supermarket, Petco, Staples, A.C. Moore, a movie theater, and many other stores. If you'd prefer a shopping mall, head over to Coventry Mall. Or if you like a bit of bargain hunting, Philadelphia Premium Outlets in Limerick or an excursion to the Reading outlets could be just your ticket.
Pottsgrove Real Estate

In Pottsgrove, you'll discover single-family homes—ranches and colonials—with green lawns and tall trees as well as townhome developments. You'll get privacy and room for children to play without the price.