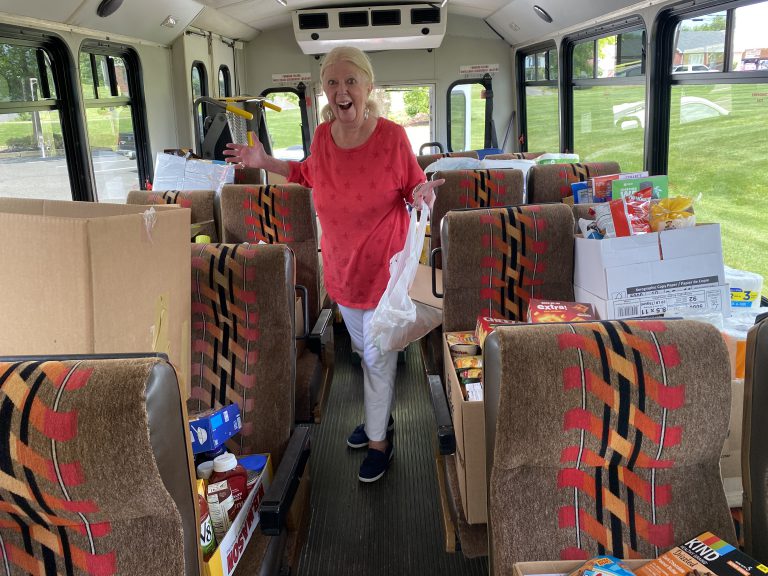 During the month of June, the agents and staff of Zuber Realty are collecting nonperishable food and toiletry items to benefit the nonprofit organization Veterans Making a Difference. 
Items are being collected at Zuber Realty's Boyertown and Royersford offices throughout the month. Donations of cash, checks, or gift cards are also accepted and encouraged.
Zuber Realty Boyertown Drop-Off Location
201 East Philadelphia Ave Boyertown, PA 
Zuber Realty Royersford Drop-Off Location
384 N. Lewis Road Royersford, PA 
There are two special collection days.
Berks-Mont Business Association's Philadelphia Avenue Street Fair
June 10th from 10 am to 4 pm at Zuber Realty's Boyertown office
Redner's Market 
June 24th from 8 am to 2 pm at the Boyertown location – 116 County Line Road Boyertown, PA 
Veterans Making a Difference
In celebration of Independence Day, on or around July 4th, Rich Zuber will load up the Zuber bus with the community's donations and drop them off at the Veterans Making a Difference headquarters in Reading, PA.
Founded by veterans Doug and Liz Graybill, Veterans Making a Difference is a 501(c)(3) nonprofit helping veterans in need in Berks County, PA.