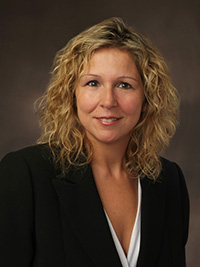 Beth Baker embodies Zuber Realty's motto "We Work for You!" Treating her real estate clients as she wishes to be treated is the mission Beth Anne Baker has adopted as her Golden Rule since she began her career in real estate in 1990—determined to meet the needs of her clients.
Beth is committed to making sure that her clients are satisfied, that they have all the information they need throughout the process, and that they feel they've been treated fairly and honestly.
Family Feeling
In getting to know the people she serves, learning about their needs and their lifetime goals, her clients become like family to her. Clients appreciate the quality of service she offers, keep in contact throughout the years, call on her again as their lives change, and refer family members, friends, and associates to her, trusting that she will provide the same high-quality service.
Serving Seniors
Clients often return when transitioning to smaller homes or gated communities, knowing she will understand that leaving homes where a family's memories were made over many years is often a very emotional experience. Her patience and understanding add to the feelings of security she strives to establish throughout the process.
Experience
Beth's experience in property management, handling rentals, negotiating with investors, and assisting contractors in new construction projects offer her clients the assurance that her knowledge and experience will provide the right service at the right time.

Buying or selling real estate? Know that Beth Baker works for YOU!