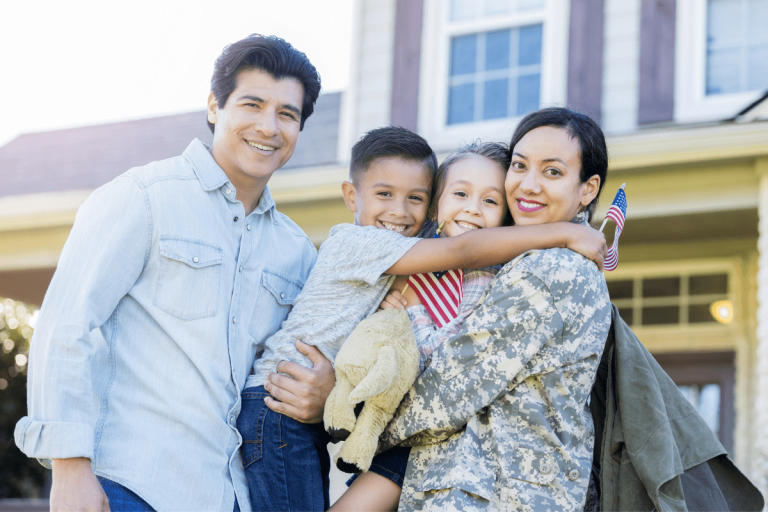 Are you a service member, veteran, or surviving family member looking to buy a home? If so, you may qualify for the VA Home Loan Guaranty Program, which provides a path to homeownership with more affordable home loans that are often easier to obtain than many conventional mortgage loans. Through the program, you obtain a loan with a private lender, such as a bank, credit union, or mortgage company. The VA then works with your lender to guarantee a portion of the loan. Because there is less risk for the lender, you are a more attractive homebuyer and the lender can provide you with more favorable loan terms.
Benefits of the VA Home Loan Guaranty Program
The VA Home Loan Guaranty Program also offers many other benefits.
No down payment is required. This eliminates the stress of having to save a large amount of money to use as a down payment before you are eligible to purchase a home.
The VA works directly with your lender to provide you with more favorable financing terms, such as competitive interest rates and controlled closing costs with no prepayment penalties or private mortgage insurance.
The program also helps those eligible with housing-related programs to assist with buying, building, repairing, retaining, and adapting homes.
The VA home loan is a lifetime benefit so you can use the guaranty multiple times.
The Loan Process
The loan process through the program is similar to any other loan. To be eligible, you must have a good credit score, sufficient income, a valid Certificate of Eligibility, and meet certain service requirements. Your credit is checked and you will need to provide the required paperwork, including proof of employment, W-2 statements, and bank statements.
To learn more about the VA Home Loan Guaranty Program, contact your Zuber Realty agent.